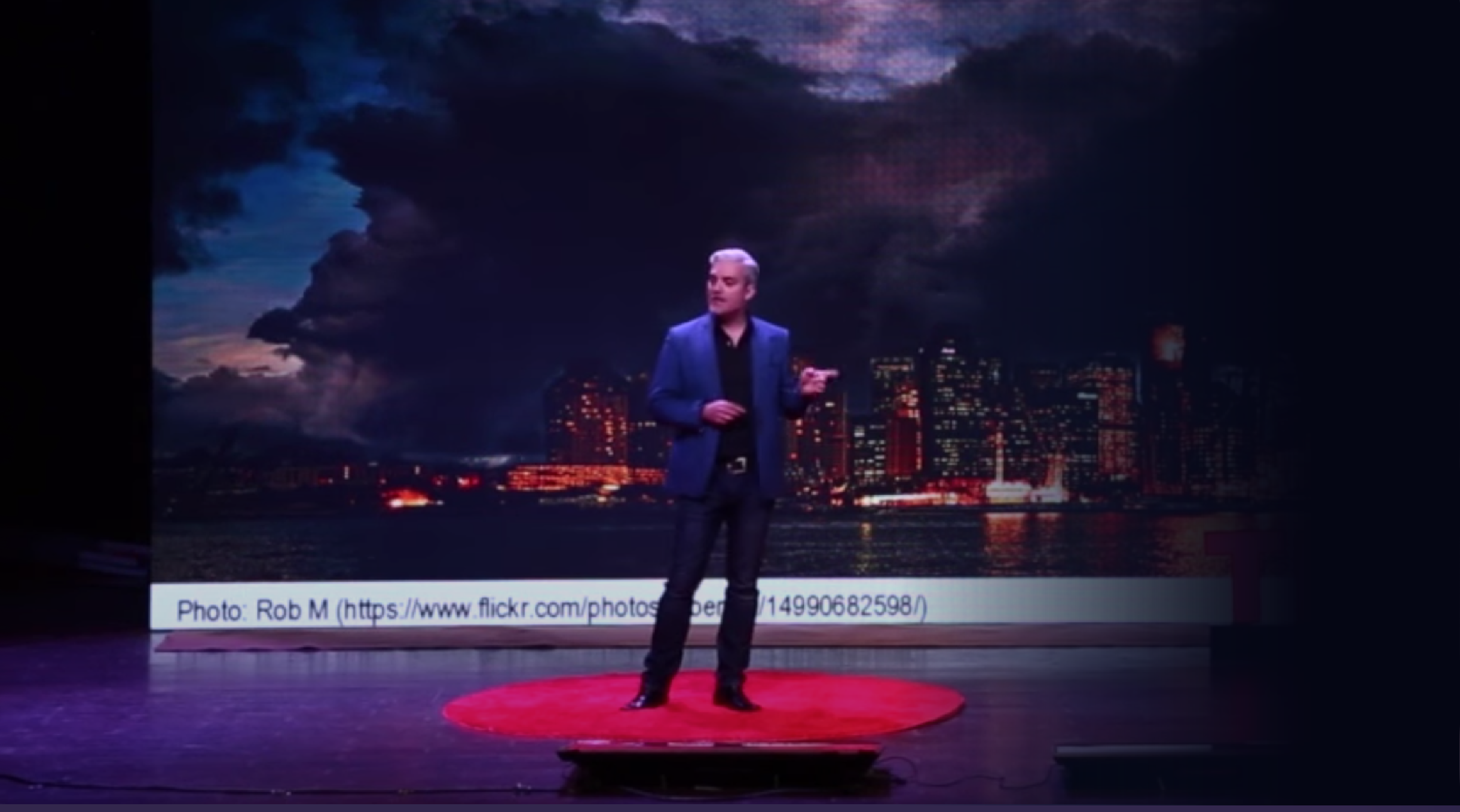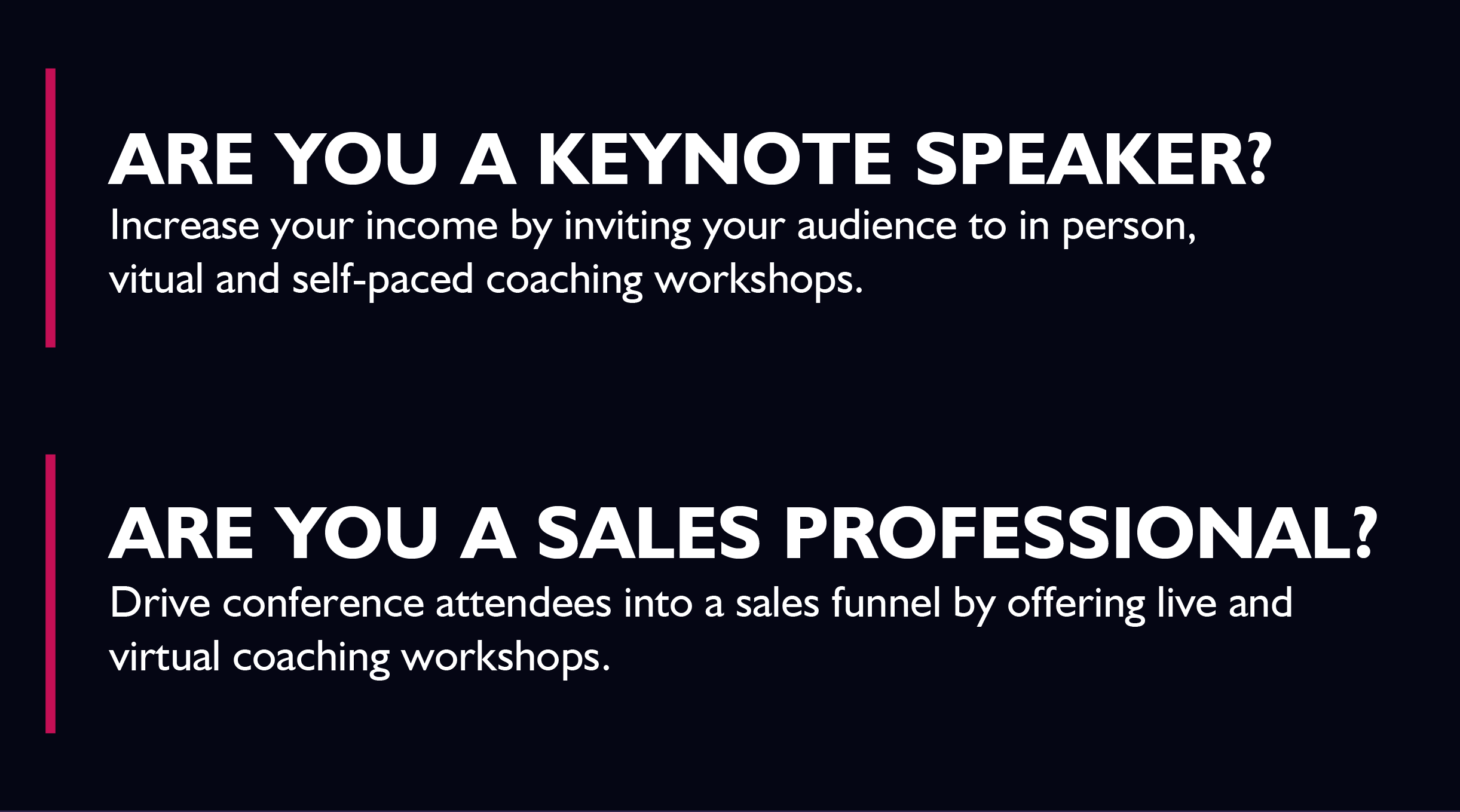 ---
Most keynote speakers are leaving money on the table
---
Expand your revenue stream by inviting your audience of your keynote presentation or TEDx Talk to a valuable interactive live in-person or virtual Master Class. Or alternatively, send them to a self-paced online workshop. Master Classes and workshops can generate tens of thousands of dollars and answer that question that many in your audience are asking, "What's next?"
---
---
Generate sales leads at your next conference
---
If you're sponsoring an industry conference or speaking on an industry panel, drive your audience to a free live in-person or virtual master class or to a self-paced online workshop in the following days or weeks. You'll capture more qualified leads and demonstrate your expertise in your industry. Using 'pull marketing' rather than the traditional 'push marketing' will generate reciprocity, attract warm contacts, and help qualify customers for your sales team.
---
---
Differentiate yourself as Keynote Speaker
---
The keynote speaking circuit is competitive, and those speakers who can differentiate themselves get the business. By offering complementary follow-up master classes and self-paced learning programs that continue the journey, you'll not only win business, but add a lucrative revenue stream in the process.
---
---
---
'The Human Lie Detector'
Keynote Speaker
---
I conduct over 50 keynote presentations to between 5000 to 10,000 attendees around the world per year. I always wanted to create a post-keynote Master Class course, but lacked both the time and knowledge of building a comprehensive and engaging program that would complement my keynotes. Morry's 'Keynote to Coach' solved that problem.
---
---
Consulting Director
Chrome Consulting Pty Ltd
---
We've sponsored multiple conferences over the years, and even presented our solutions on stage with mixed results in terms of generating interest and qualifying leads. But after adding follow-up workshops, post conference, we were able to bulld strong relationships, weed out tire-kickers, and increase our ROI on conferences. Adding Morry's 'Keynote to Coaching' method to our sales funnel really helped drive business.
---
---
"Cultural Intelligence & Leadership Expert"
Keynote Speaker
---
It's clear that Morry understands the keynote speaking industry well. He's able to link core concepts from a keynote presentation into skill-based modules that can be coached in person or via online self-paced learning. with his 'Keynote to Coach' modules, I now have self-paced programs that generate revenue 24/7.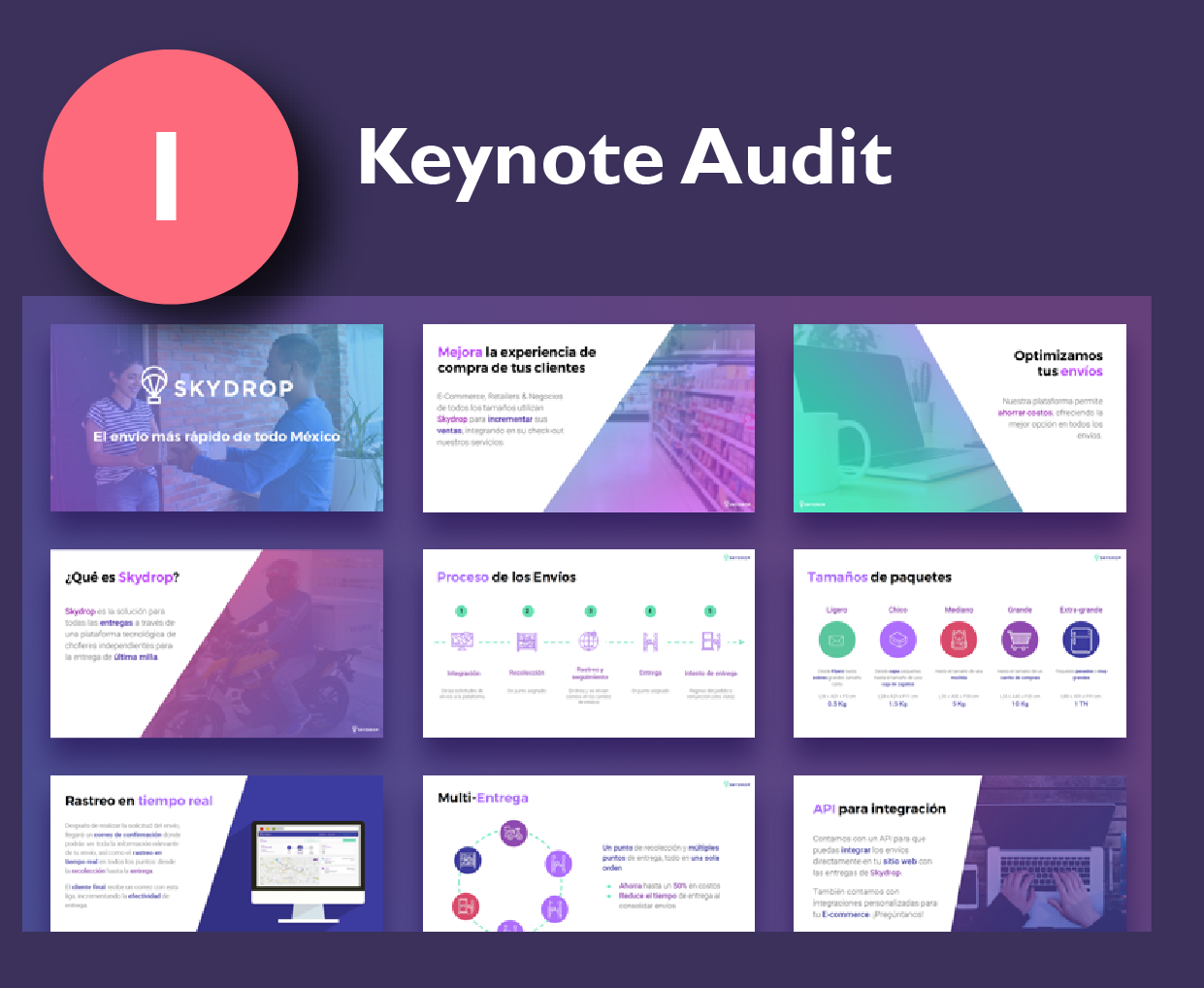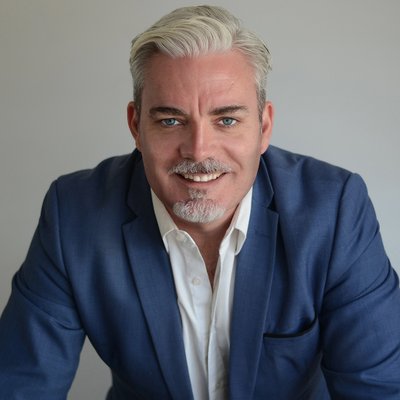 ---
Keynote Speaker & Trainer
---
Morry's expertise is at the perfect intersection of keynote speaking and training.
In 2001 Morry co-founded the award winning corporate training firm ClarkMorgan before his successful exit in 2018, after which he became the country CEO of Haufe Academy China, a division of one of Germany's largest training firms.
Morry is also a three time TEDx speaker, presenting in 2011, 2013 and 2016. He has also spoken at sales and marketing conferences in Australia, China , Hong Kong and Singapore.